"Favorite Web Sites"
Audio hardware and software:

Alesis: Makers of revolutionary studio gear.

ART: Makers of affordable effects processors.

Digital Audio Labs: Makers of the CardD Plus and the V-8.

Innovative Quality Software: Developers of the SAW line, including SAW+32 & SAW Pro for Win 95 & NT!

Sony Pictures/Mediasoftware: Developers of Sound Forge, Sound Forge XP, Vega Pro and Acid.
| | |
| --- | --- |
| | Power Technology, manufacturer of the DSP/FX effects processing system. Named "Most Innovative Product of the Year" in the January 1999 issue of Electronic Musician |
Music & SFX services sites: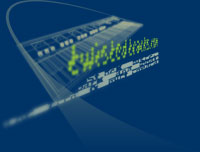 Twisted Tracks - Royalty Free Music & SFX

Fresh Music: Buy out library music.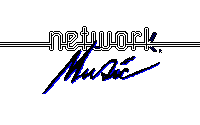 Network Music: Buy out and lease music & Sound effects libraries.

Sound Ideas: Sound effects & Buy out and lease music libraries.

The Music Bakery: Buy out music & Sound effects.
Don's Personal Favorites
Voice123.com: Donald Hoffpauir - Voice Overs
A Utility to Backup Outlook Express: Creates a backup copy of email messages, attachments, address book, list of blocked senders, identities, accounts, message rules, and signatures.
C-Net: It's what you want to know.
Sweetwater Sound: Need audio gear?
Find it on the web!
Google: Web business search engine.
Starting Point: Web search engine.
Webcrawler: Web search engine.
Yahoo: Web Search engine.